A couple years ago I did a post of five podcasts that I suggested listening to and I decided to do a follow-up because I've discovered a few more since then!
I mainly listen to podcasts when I'm driving or at work because I always find myself losing attention during audiobooks and missing huge chunks of contents. Podcasts are not only interesting to me, but they make me feel like I'm a part of a conversation between some really cool people.
1. My Favorite Murder
Many of you have probably heard about My Favorite Murder and I'd love to give a warm welcome to any fellow murderinos out there! For those of you who don't know, My Favorite Murder is a true crime comedy podcast hosted by Karen Kilgariff and Georgia Hardstark where they recount various true crime stories in their main episodes and read "hometown" emails from fans in their minisodes.
Karen and Georgia not only bring fascinating true crime cases to the table, but they also bring the coolest friendship I've ever witnessed. Their chemistry and riffing is some of the best I've listened to. In addition, they are both major mental health advocates and encourage those who struggle with mental health to get the help they need.
They also come up with some of the best catchphrases! Some of my favorites include:
Fuck you, I'm married.
Fuck politeness.
Godammit, Patriarchy.
You're in a cult; call your dad.
(and the most famous) Stay sexy and don't get murdered.
Also, if you didn't know, Karen and Georgia have a book, called Stay Sexy & Don't Get Murdered: The Definitive How-To Guide, about their lives, true crime, and more.
2. Sawbones: A Marital Tour of Misguided Medicine
When you have a boyfriend in medical school, medicine starts to get interesting to you even when it never used to before. Sawbones is the perfect podcast for anyone even remotely interested in medicine.
It's a weekly comedic medical podcast hosted by Sydnee McElroy, M.D. and her husband, Justin McElroy. Each week Syndee discusses a medical topic while Justin provides hilarious commentary. They have no fear of discussing important, current medical topics, in addition to their comedic historical recounts.
Sawbones is a part of The McElroy Family of shows where you can find a lot of other amazing podcasts this family produces. Sydnee and Justin also have a book called The Sawbones Book: The Hilarious, Horrifying Road to Modern Medicine.
3. The Murder Squad
Hosted by investigative journalist, Billy Jensen, and retired cold case investigator, Paul Holes, The Murder Squad is a true crime podcast about solving unsolved murders.
Each week Jensen and Holes tell the listeners about an unsolved case and all of the facts they have. They attempt to solve cases using a variety of methods, including: familial DNA, social media, geotargeting, old-fashioned detective work, and most importantly, the listeners.
The listeners are the most important part of this podcast because Jensen and Holes are relying on citizen detectives to bring forward facts and information about cold cases forward to investigators. They use this podcast to give voices and attention to unsolved cases.
If you feel you can provide assistance in their unsolved cases or are just interested in true crime podcasts, check out The Murder Squad.
Both Billy Jensen and Paul Holes have their own books available for reading or listening:
In addition, Billy Jensen and Paul Holes both worked on The Golden State Killer case and worked directly with Michelle McNamara, author of I'll Be Gone in the Dark: One Woman's Obsessive Search for the Golden State Killer.
4. Done Disappeared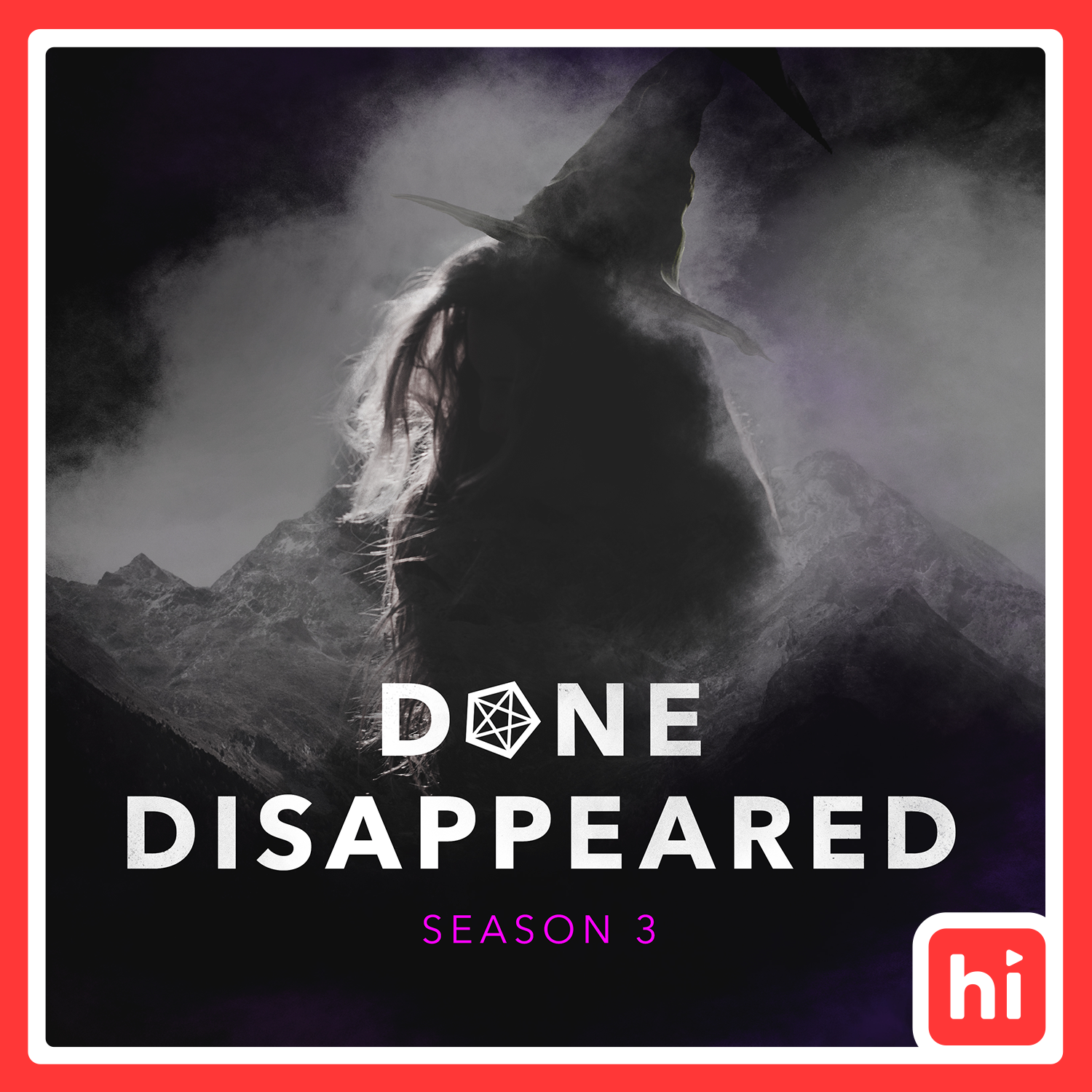 And finally, if you're interested in true crime, but need a break from true true crime, Done Disappeared is the perfect palate cleanser. It is a fictionalized true crime podcast hosted and produced by John David Booter.
There are currently three season of Done Disappeared where John David Booter attempts to solve already solved or unsolved cases in his town of Davistown, PA.
Each episode gives you the taste of true crime podcast with the absolute absurdity of a comedy. It even makes fun of real true crime podcasts (ex. My Favorite Murder becomes "My Dearest Disappearance"). In addition, each episode is only 20 to 30 minutes long so you can get through quite a few on a long drive!
Are there any podcasts you love that I should check out? Have you listened to any of the above? Let me know your thoughts!